A Leading Supplier of Luxury Vinyl Planks in Bloomingdale, IL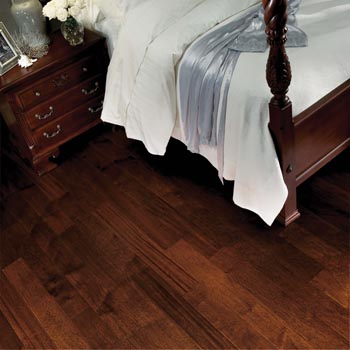 When it's time to shop for new flooring, you want the best prices, service, and selection you can find. That's what we work to provide at Performer's Flooring America. Our goal is to give you complete control of your home's foundational surfaces so that you can design your way, within your price range, and finish the project with the beautiful results you deserve.
When it comes to achieving the look of natural hardwood, one of our most versatile options to help you realize your vision is our luxury vinyl planks in Bloomingdale, IL. Offering the freedom of an accessible, extensive set of color and style options alongside the value of modern and efficient manufacturing, this material captures the sophistication of wood without some of its traditional drawbacks.
Who Should Consider Vinyl Planks?
Vinyl's central strength is its adaptability. It works for almost any project that might otherwise rely on wood or other manufactured imitations, like tile and laminate flooring. However, it also has distinct advantages that make it perfect for a few specific purposes.
Effective Waterproofing — A correctly installed LVP floor offers exceptional resistance to water, a crucial benefit if the area you want to renovate includes rooms where spills and splashes are commonplace. In addition, its resilient surface allows easy cleaning for long-term care.
Simple Installation — Vinyl planks make the installation process hassle free. They can be placed over almost any surface, including existing tile, without the need to pull up the old floors. This also makes them great for fitting into rooms that already have custom features, like kitchens with existing cabinets.
Complete Comfort — Your luxury vinyl plank floor won't just look great. It will be a joy to live on, too. Offering superior insulation and soundproofing versus similar materials like sheet vinyl and laminate, it's also softer underfoot than almost any hard flooring option.
Dependable In-Store Support
When you shop at our showroom, you can count on continuous, comprehensive assistance with every part of the process. From browsing to buying, we provide information and advice so that you gain complete confidence in your purchase. With us, your flooring needs are always covered.
Rely on our highly experienced team when you need to compare products, find a style that's right for your existing décor, or find out about luxury vinyl plank floor installation. Our flooring family is here to help you get the best results — no stress needed.

Contact us today to speak with one of your talented team members about your flooring project. We proudly serve Bloomingdale, Glendale Heights, Hanover Park, Wheaton, and Schaumburg, IL, as well as the surrounding areas.