Waterproof Flooring in Bloomingdale, IL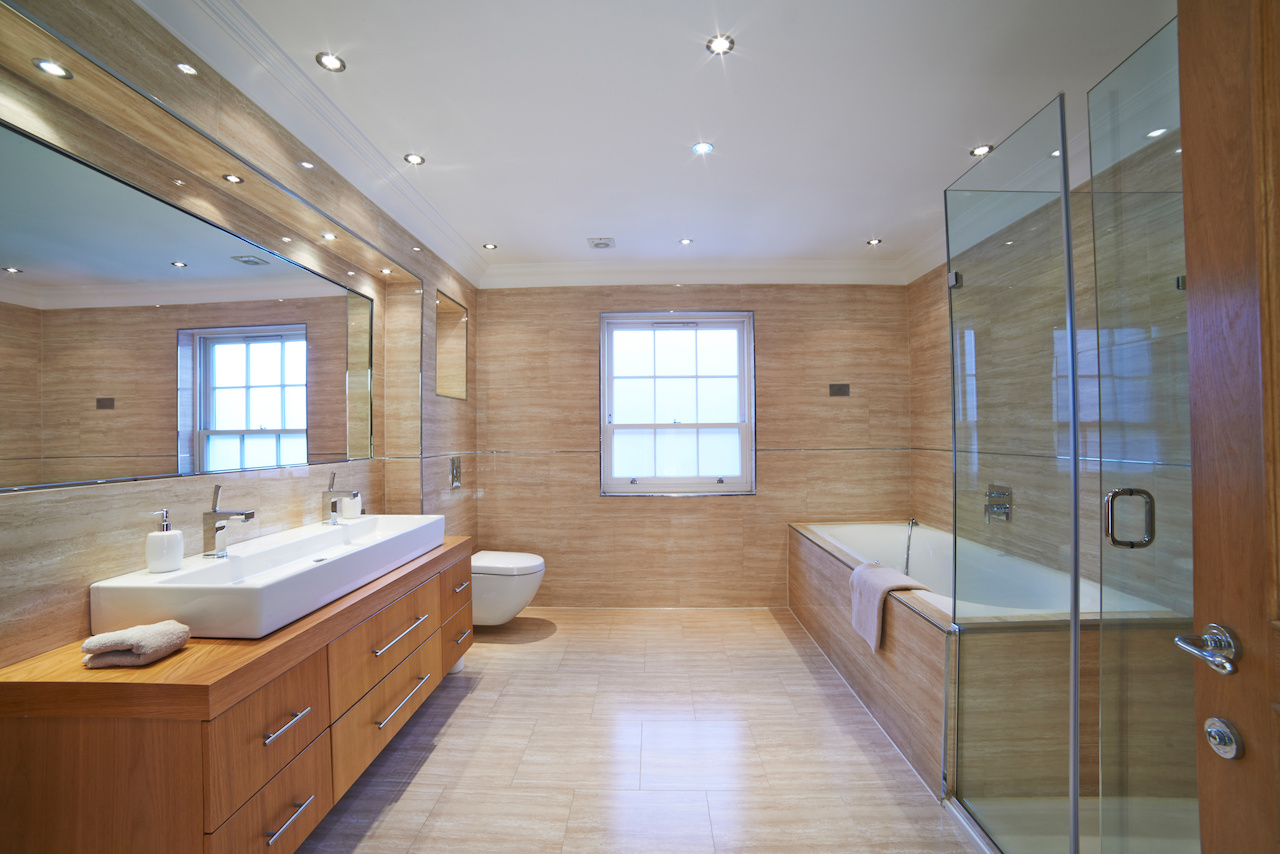 Are you in need of an affordable and stylish way to protect your home from water damage in the event of flooding or a burst pipe? Visit our flooring showroom to view our full selection of waterproof flooring in Bloomingdale, IL, and schedule waterproof flooring installation with our skilled contractors. We offer a full variety of waterproof carpet, vinyl, and laminate flooring options that are perfect for any room in your house. Whether you need protection from pet accidents, water damage, or your very active family, we carry the perfect flooring to suit your needs as well as your budget.
Benefits of Waterproof Flooring in Any Room
When it comes to waterproof flooring, every room in your house can benefit from the durability, style, and longevity of waterproof vinyl flooring. While many people immediately think of the bathroom and kitchen as the rooms most in need of protection from water damage, the truth is that even your upper floors, living room, and basement can benefit. Because waterproof laminate flooring, vinyl, and carpets are made to withstand damage from water, they're also incredibly resilient in general. Whether you have frequent guests, children, or pets, our variety of waterproof floors are able to protect your home. Visit our showroom to discuss your project with our helpful and dedicated sales staff.
Waterproof Flooring for Active Families with Pets
If you're always on the go, chances are you don't have much time for cleaning or worrying about preventing damage to your floors. With waterproof flooring by leading brands like Tigressa or Downs, you don't have to worry about scratches, stains, water damage, or other wear and tear because these floors are made to withstand virtually anything. From rambunctious children to mischievous pets, your waterproof carpet, vinyl, or laminate floors are sure to stand up to everything your active family throws at them.
Schedule Waterproof Flooring Installation with Our Team
After you've chosen the perfect flooring to suit your home and budget, be sure to protect your investment by scheduling waterproof flooring installation with our skilled and dedicated contractors. We make sure to safely remove your old flooring materials, prepare your subfloor, and properly install your gorgeous new floors so they look and perform great for many long years. In addition to enjoying great-looking floors, by allowing our qualified contractors to install your flooring, you're covered by our Lifetime Installation Guarantee.
Contact us to schedule waterproof flooring installation. We're proud to serve clients in Bloomingdale, Illinois, as well as the surrounding areas.